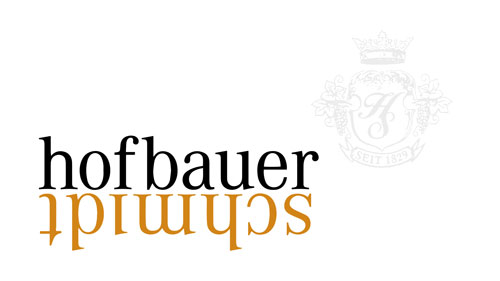 Weingut
Hofbauer-Schmidt
Hohenwarth
Working together, making decisions, laughing – that's what Petra, Leopold and Johannes stand for.
Their common passion belongs to the winery in Hohenwarth in the "border triangle" of Kamptal, Wagram and Weinviertel. A family business where the passion for wine has been practiced for 8 generations. Being able to make all the decisions in the vineyard and cellar themselves gives the family the opportunity to design their wines in a way that meets their quality requirements: FULL OF CHARACTER – STRUCTURED- CLEAR!
Petra and Leopold shaped the winery over the last 30 years. They expanded the area under vines, built a new building for pressing and developed a sophisticated, exciting wine style to suit their taste.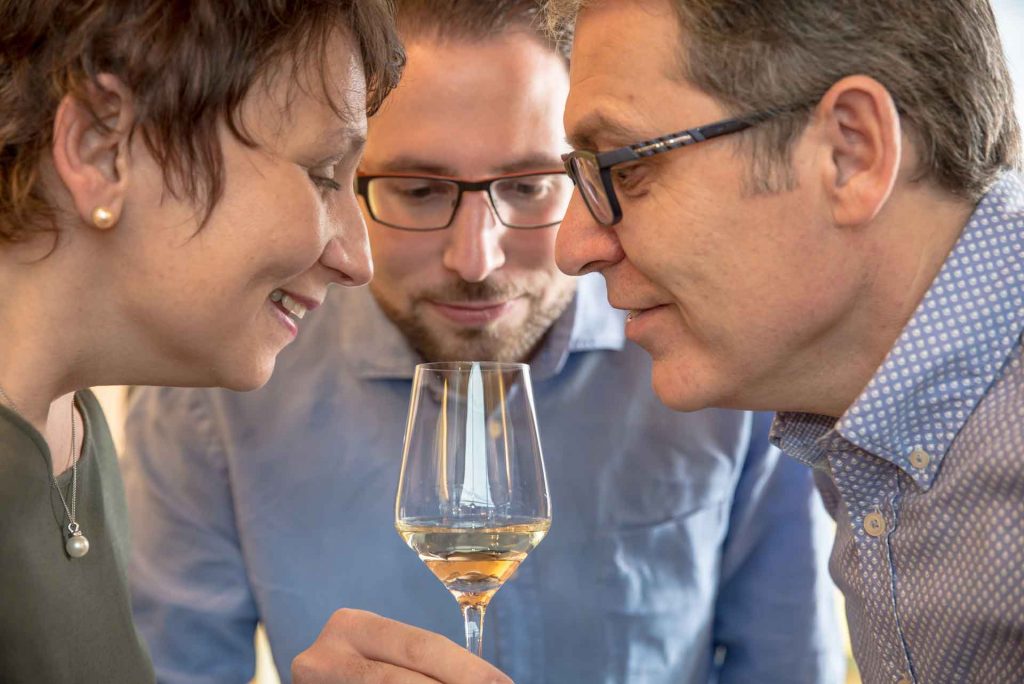 Since 2016, their son Johannes Hofbauer-Schmidt – after completing his winegrowing training at the Klosterneuburg School of Oenology and studying economics – has brought in a new enthusiasm
Wines from the Hofbauer-Schmidt winery
Our latest products at a glance